Sheraton Munchen Westpark Hotel - Munich
48.13348

,

11.53255
83US$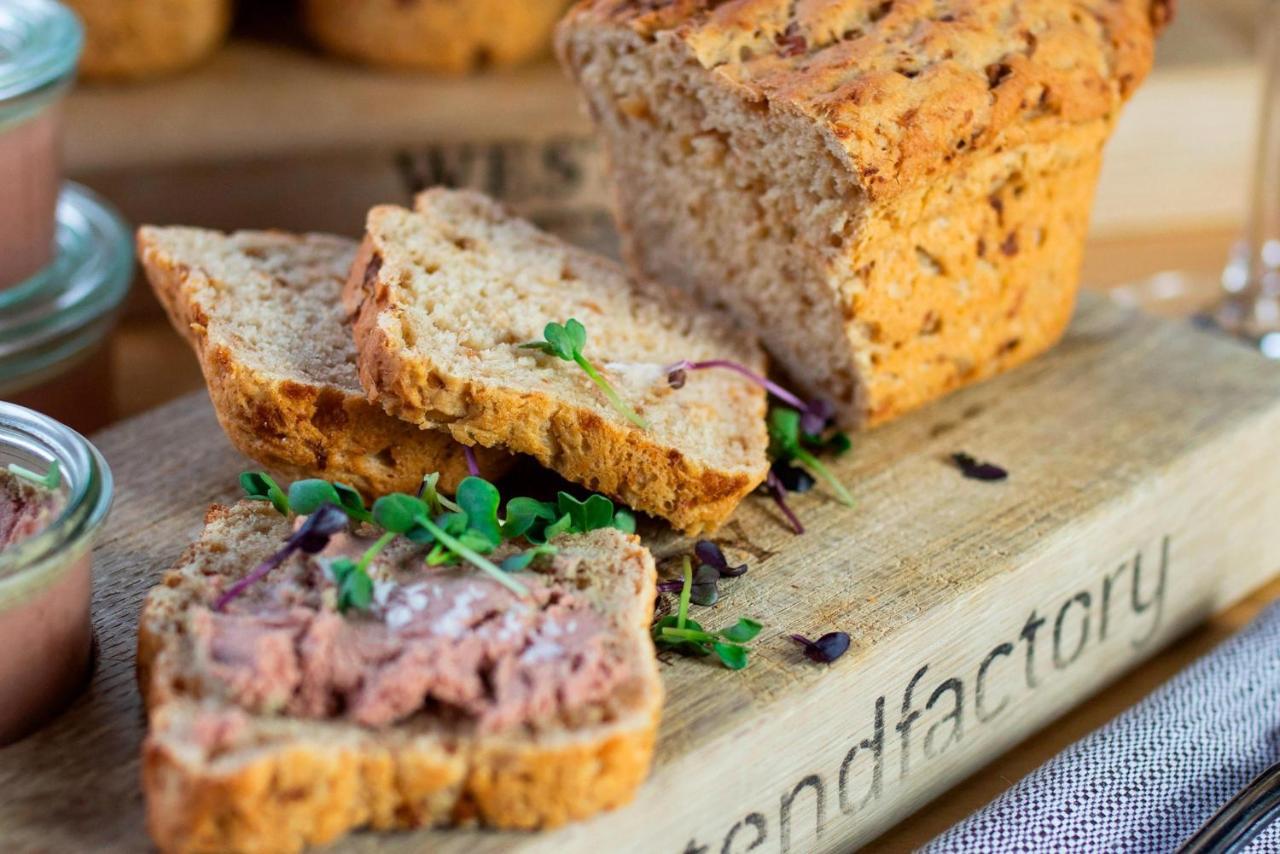 Highlights
Hotel Awards
According to guest reviews, the hotel has been rated as 
Use Badge
Address
Garmischer Strasse 2
,
Munich
,
Germany
,
80339
, Bavaria
Overview
The 4-star Sheraton Munchen Westpark Hotel Munich offers spacious rooms about 2.4 miles from a top family-friendly place like the established nature reserve–style Hellabrunn Zoo. Featuring a good menu along with 251 rooms, this Munich hotel is located pretty near Reiter.
Location
The hotel has a central setting within 2.2 miles of the sprawling 200-year-old Victuals Market, while natural sights like Old Botanical Gardens are approximately 25 minutes' walk away. Located within 5 minutes' walk of Heimeranplatz subway station, Sheraton Munchen Westpark Munich is within 2.2 miles of the Huge Deutsches Technology Museum. Guests can admire parks and gardens, situated along this Munich property. The nearby cultural attractions include the bowl-shaped BMW Museum, which is approximately a 15-minute drive from Sheraton Munchen Westpark Hotel.
Munich airport is 28 miles from the hotel and Central Munich train station is around 1.6 miles away.
Rooms
Fitted with coffee/tea making equipment, the rooms also come with a couch and a work desk.
Eat & Drink
Every morning, a complimentary breakfast is served at this property. The Munich hotel has a trendy restaurant with delicious food. The pool bar is a nice spot to relax with a refreshing drink. In addition, Kyoto Running Sushi offers a variety of Asian delicacies and lies about a 5-minute walk away.
A buffet breakfast is served at the price of 22 EUR. 
Leisure & Business
The Sheraton Munchen Westpark also features health club for you to relax in. Guests can work out in a health club.
Internet
Wireless internet is available in the hotel rooms for additional charge.
Guest Parking
Public parking is possible on site at EUR 30 per day.
Year renovated:   2010.  Number of floors:   10.  Number of rooms:   251.
Former name: Sheraton Muenchen Westpark Hotel
Facilities
Most popular facilities
24-hour services
24-hour reception
24-hour business center
Food/ Drinks
Bar/ Lounge area
Restaurant
General
Paid Wi-Fi
Parking
Baggage storage
24-hour services
Food/ Drinks
Fitness/ Gym
Spa and relaxation
TV
Services
Room service
Housekeeping
Car rental
Dry cleaning
Wedding services
Dining
Restaurant
Bar/ Lounge area
Catering service
Business
24-hour business center
Fax/Photocopying
Audiovisual equipment
Spa & Leisure
Public terrace/Patio
Sauna
Room features
Paid Wi-Fi in rooms
Air conditioning
Individual heating
In-room safe
Mini-bar
Tea and coffee facilities
Bottled water
Ironing facilities
Couch bed
Rollaway beds
Bathroom
Bath/ Shower
Hair dryer
Bathrobe
Bedroom
Down/Feather pillows
Foam pillows
Media
Flat-screen TV
Cable/ Satellite television
Paid movies
Voice mail
Speaker phone
Good to know
Check-in
from 15:00-23:59
FREE
Check-out
until 12 pm
FREE
Children & extra beds
There are no extra beds provided in a room. 
Pets
Pets are allowed on request.
Rooms and availability

Bed options:

Room size:

220 sq. feet

Max:

2 persons

Bed options:

Room size:

270 sq. feet

Max:

2 persons

Bed options:

Room size:

270 sq. feet

Max:

2 persons
Location
Garmischer Strasse 2
,
Munich
,
Germany
,
80339
, Bavaria
City landmarks
Nearby
Restaurants
Palace
Nymphenburg Palace
2.4 mi
Frauenplatz 1
Church of Our Lady
1.8 mi
74 Grasweg
Rudi-Sedlmayer-Halle
4100 ft
Gallery
Pinakothek der Moderne
2.1 mi
Church
Asam s Church Asamkirche
1.8 mi
Am Bavariapark 5
Deutsches Museum Verkehrszentrum
2700 ft
Park
Old Botanical Gardens
1.3 mi
Ganghoferstr. 29
Endless Staircase
2200 ft
Event hall
Alte Kongresshalle
3500 ft
Church
St. Paul's Church
4900 ft
Arnulfstr. 3
Children's Museum Munich
1.3 mi
Gollierplatz
Sankt Rupert Kirche
1400 ft
Maximilianplatz
Denkmal fur Karl Effner
1600 ft
Restaurant
YEN'c Hot Pot Gourmet
200 ft
Restaurant
Kyoto Running Sushi
800 ft
Restaurant
Augustiner Burgerheim
2100 ft
Getting around
Train
Donnersbergerbrücke Railroad Station
3700 ft
Hackerbrücke Railroad Station
1.0 mi
You can book a shuttle, once your reservation is complete.
Reviews of Sheraton Munchen Westpark Hotel
Ian

So close to some tourist attractions, like bavaria park. Very good room and in an excellant location👌

Was all great.

missing

Very comfortable beds. Nice bathroom kit products.

Ventilation in the bathroom did not work at the beginning.. Wellness center only opens at 4.30 p.m . You have to pay for WiFi.

missing

Good restaurant with super meat. Very pleasant bar with friendly staff.

Lift for parking lot

missing

room was good, spacious bed with good mattress and clean bathroom. breakfast with ample choice. nice breakfast opportunity

no free wifi in the room

missing

Rooms clean and tidy

We arrived during attack, chaos in town, hotel good but few staff to make everything run smoothly.

missing

We did not fit in the parking garage with high car and bucket on roof. Another place was arranged.

The guest bed sofa still had to be made up ...

missing

Good transit hotel, lovely wide bed

Car with ski case was too high for garage but hotel found an another alternative

missing

I liked the location, how friendly and helpful the staff were and overall the hotel was a great experience

missing

The hotel is new and clean. Rooms are spacious and comfortably furnitured. Buffet breakfast is good albeit a little expensive if not included in the room rate.

missing

The clean and modern state of the room, and bathroom interior.

I'm a business traveler, and need to have access to the internet for my email communication. I think offering internet access should be seen as a service from the hotel. Therefore it should be offered free of charge. In here, I'm considering the fact that installing a wireless network throughout the hotel, or parts of it, is just a relative small investment. It surely doesn't justify the charge of 15 euro for 24h of it. Alternatively, a (moderate) charge should be included in the room price, but one should surely not be charged separately for it.

missing

I pay the cheapest price at this hotel among 5 hotels at different cities( Netherland Amsterdam, Germany Cologne, Nurnberg, Munich, Swiss Interlaken) during my trip. However it is the only one has 5 star room and service. I got a big and clean room and with a big washroom. Although the hotel do not provide free internet service at room, it provide free internet at lobby for limited time. This is quite good for tourist to check for some information, E.G. train schedule. Although the hotel is not near the main train station (it need to take 3 subway stop), it is exactly located at the exit of the subway station. This is extremely good for the tourist when they have heavy luggage because they don't need to worry to walk for a long distance to find the hotel. Moreover, there are some restaurants outside the hotel which some operate until 11:30pm. You can have the dinner if you arrive late. In summary, this hotel is superme worth of its low charge rate but have a 5 star service. The location is good (except you have to live near the train station). I strongly recommend this hotel.

missing

Comfort and cleaness of room.

missing

nice pleasant hotel with freindly staff

missing

Nothing, for everything they charged us even for the smoking room we have paid eur 15 per night. They have informed us that we can get coplimantary 2 cups of coffe every day but we have noted while checking out for every cup they charged us eur 4 as service charges. We have paid an additional price of eur 106 however the room rates were high.

missing

Very friendly and professional service in the Club lounge. The man moved almost silently. Unfortunately, I can not remember the name. Mrs Paulina? Too nice.Cleaning service in rooms on the 9th floor club flawless.
FAQ about Sheraton Munchen Westpark Hotel
How far is the city center from the comfortable Sheraton Munchen Westpark Hotel?
Munich city center is reachable within a 30-minute walk from the comfortable Sheraton Munchen Westpark Hotel.
What landmarks can I find in vicinity of Sheraton Munchen Westpark?
During the stay at Sheraton Munchen Westpark guests can visit the huge Theresienwiese (1 miles), the established nature reserve–style Hellabrunn Zoo (2.4 miles) as well as Bavaria Statue (0.8 miles) among others.
Can I have breakfast at the comfortable Sheraton Munchen Westpark Hotel Munich?
Yes, guests of the comfortable Sheraton Munchen Westpark Hotel Munich can enjoy buffet breakfast served daily in the restaurant.
What time is check-in and check-out at the Sheraton Munchen Westpark Hotel?
Guests of the Sheraton Munchen Westpark Hotel can check in from 3 PM to 11.59 PM and check out from 12 PM.
How much is a room at the Munich hotel?
The price of staying at the Munich hotel is €5 cheaper than €88, which is the average price for a night's stay in 4-star hotels of Schwanthalerhohe district.
Which amenities are included in the rooms of the hotel?
Every room at the hotel includes a flat-screen TV with satellite channels as well as a personal safe and smoke detectors for guests' security.
Does the comfortable Sheraton Munchen Westpark Hotel Munich offer any rental services?
At the comfortable Sheraton Munchen Westpark Hotel Munich guests are offered to rent cars.
What sport activities at the Sheraton Munchen Westpark can I take part in?
At the Sheraton Munchen Westpark guests can attend a gym available on-site or make use of fitness classes and a gym area.
Does the comfortable Sheraton Munchen Westpark Hotel have a bar to relax at?
Guests of the comfortable Sheraton Munchen Westpark Hotel are welcome to relax at the onsite lounge bar.